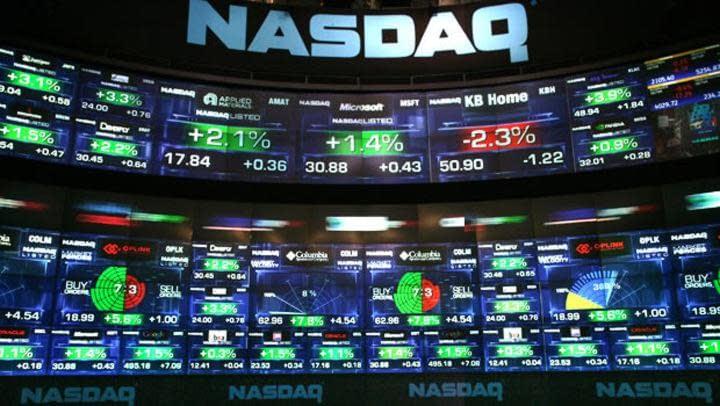 In the midst of the recent bearish action, our last words to you were:
"On a technical note, this morning:
The Russell 2000 actually almost touched the LONGER TERM 200 day average at about 1005…where it should be defended for now.
The very strong SOX has now pulled into the 50 day average at about 565…where it should get some defense.
And most importantly, the NASDAQ went right into the very important 3980-4000 where it held Dec. and Feb…and where there should be a fight to defend.
We suspect with market oversold, they will hold for now. But to be clear, if at any time these areas are broken, expect it to invite additional selling. But for now, we think we should get some defense here…especially with the drumbeat out of the ECB that they are next up for printing a trillion in Euros."
                                            ————————————————-
WE BELIEVE THAT IN THE PAST COUPLE DAYS NA– USEATING WHIPSAW, THE MARKET FOUND A NEAR TERM LOW…AND RIGHT AROUND THE IMPORTANT LEVELS OUTLINED IN OUR LAST REPORT. The intraday action the past couple days are about as crazy as we have seen in quite a while. In fact, both the Russell and the Nasdaq undercut before reversing sharply and on volume…indicating what we call a darn good washout. Both had dropped about 10% recently. Remember, markets do not usually go straight down. Bounces and rallies do occur.
From here, we suspect we will get some upside testing into the holiday weekend…which has a bullish bias. We will need to see some more cards coming out of the deck on any anticipated bounce from here. Keep in mind, there has been a ton of technical damage done recently so careful. The Dow and S&P-types continue to be stronger than risk areas but suspect the risk areas will bounce better as many names just dropped 30-40% in short order.
The strongest set-ups in the market remain in the energy complex and you can now add Utilities to the strength list. After that, not much showing up just yet.
http://garykaltbaum.com/wp-content/uploads/2014/04/NASDAQ.jpg
406
720
aaronmat-admin
http://garykaltbaum.com/wp-content/uploads/2019/01/gary-k-logo7-01.png
aaronmat-admin
2014-04-15 22:25:20
2014-04-15 22:25:20
GARY ON THE PAST COUPLE WILD DAYS