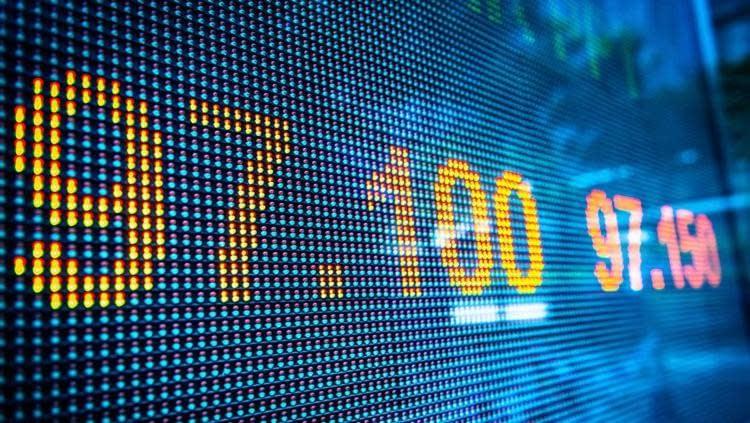 MORE RANGEBOUND NONSENSE"
By Gary Kaltbaum
@GaryKaltbaum
garyk.com
Up 140 on Monday…down 330 on Tuesday…up 260 on Thursday…down 250 on Friday before a late save finishing down 146. Having fun yet? This is what you get when you have central banks going different ways with currencies making moves in weeks that usually dont happen in years. Yippee!
What's far more important than this recent wild action is what we have been telling you for a while and that in spite of recent highs, over the 40% of the market remain in their own private bear market. Not much has changed on the bear side as we would continue to avoid just about everything commodity including energy,oil&gas, steel, copper, aluminum, coal, gold, silver and any thing you can drop on your toes and it hurts. On top of that, we remain bearish on bonds and interest rate sensitive areas like the reits and utilities. On top of that, we remain bearish on gaming, disk drives, machinery and now we can add in the defensive consumer areas like food, drugs, beverages, tobacco and household products to the yuck side. Do not forget, the euro vs the dollar continues to play out with the euro now beyond oversold with the dollar just the opposite. We suspect Wednesday's assinine announcement by the Fed will be a catalyst for the next move. Amazingly, pundits are now pondering whether they are going to pull the word "patience" from their rhetoric. Like that really matters to Aunt Mary and Uncle Bob.
So while the major indices remain range-bound, you can see a lot is going on underneath the surface. As far as the majors, we hate saying it but we suspected we were going to see range-bound going back a few weeks. We thought this because of the split tape and until something gives, it's going to remain that way.
One thing that has changed is the better performance by the small-caps in recent days. In fact, if the market decides to get a bid, the odds favor the small caps go topside first.
One area that remains in fine shape is the biotechs. As we have told you, that's where the biggest froth is as over 130 companies have come public with NO SALES. Eventually, that will be the biggest of disasters but eventually is not here yet as they continue to have a bid. On top of biotechs, many retail areas remain just fine including drug stores, home improvement, department stores,apparel, restaurants and auto parts.
Just remember, no bear market in 6 years and not even a decent correction in over 2 years so be on guard if the trading range breaks to the downside as the one-sided trade on the buy side is just that…extremely one-sided.
http://garykaltbaum.com/wp-content/uploads/2014/08/ipo-market.jpg
500
750
aaronmat-admin
http://garykaltbaum.com/wp-content/uploads/2015/12/gary-k-logo7-390px.png
aaronmat-admin
2015-03-15 20:18:08
2015-03-15 20:18:08
More rangebound nonsense!