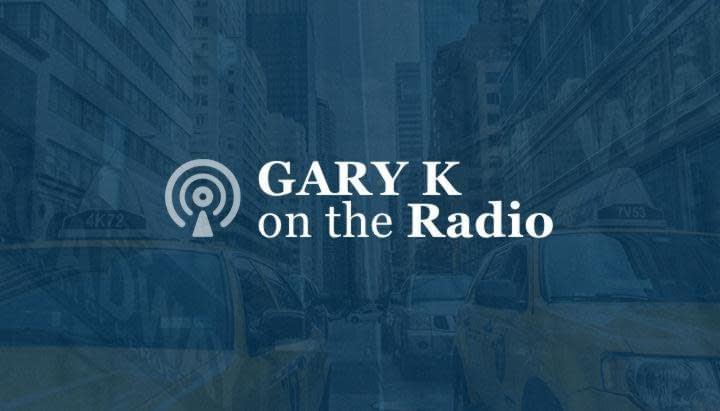 [email_link]
http://archives.warpradio.com/btr/InvestorsEdge/050718.mp3
JUST LETTING YOU KNOW
Last week was rough. Over the weekend, the futures were down big time. In case you didn't know, a socialist won the French presidency. He is the first socialist president in 17 years. He has openly admitted that he does not like the rich and that his real enemy is the world of finance.
President Hollande wants to:
Tax the wealthy (and I'm not making this up) up to 75%. 

Curtail Paris as a center for financial dealing.

Avoid going into the austerity measures to fix the deficits that are going on in France as well as the rest of Europe.

He wants to spend on social programs.

Lower the retirement age and basically dictate policy through tax dollars.

Be committed to equality regardless of whether you worked your rear end off, educated yourself, created a business, grew the business – he doesn't care.

He believes that everybody should have just about the same thing.
He likes the word "parity."
So the market was bad. But that's not going to change the playing field for the markets right now. It is only one country.
My simple take is the same take that I have about the socialist that's running the U.S. Again, let me say this. I don't use the word socialist as a bad word. There are capitalists and there are socialists. Of course, there are also Libertarians and a lot of things in between. Socialists have a certain thought process:
If you make too much money, you probably did something wrong to make it.

If you make too much money, it shouldn't be yours.

If you make too much money, you have to pay your "fair share" (notice didn't say a number).

Socialists are smarter than you and they will be smarter than you would.
And that's what we're dealing with in France and that's why we're going to see a ton of people leave that country, if he does go to a 75% tax bracket.
Now does it remind you of anything in this country? And again, I'm not putting Obama down. I'm just stating who he is. Every bit of his policy…every bit of his rhetoric…is socialism. Listen to him in his campaign…"your fair share…equality…"
I have news for you. There's always going to be inequality. If somebody decides not to educate themselves and smokes crack, they're not going to make as much money as somebody who's working their tail off. If somebody decides to be a teacher they're going to make a certain amount of money vs. somebody who decides to run a big company.
If somebody decides to manage 2 or 3 McDonalds he is not going to make as much money as somebody who is managing a hundred of them.
That's what is known as "individualness" which is a word I'm making up. It has to do with what I decide to do with my life, I should earn commensurate with what I decide.
If somebody decides to be a heart surgeon or an orthopedic surgeon and goes to school for eight years and does their residency and their internship and then does a lot of surgery and saves lives, they're going to make a half million bucks, if not more.
There's always going to be inequality. But according to other people, it shouldn't be that way.
Screw you. You wanted to work your rear end off? You wanted to go to school for 8 years and be a doctor and make a million bucks a year? Screw you. 75%…give it to me.
Now, we've yet to get that in the U.S., but we're going to. Why? Because socialists spend money and run massive deficits and then come after your money. And that's exactly what's happened here. Barack Obama has spent $5.5 trillion in three years that they don't have. And he's done it on purpose. And he refuses to do anything about it. And, of course, the media will not ask him about what he Obama said at the beginning of his presidency.
"At the beginning of your presidency, you said you would not treat taxpayer dollars like Monopoly money and you'll go through the budget, line by line."
And, by the way, the Democrats have not had a budget in the past three and half years.
So we'll see how this plays out.
Now, a socialist cannot be elected without people. In this country, they lie. The President lied about who he was and what he was going to be.
In France, Hollande didn't lie. He told everybody who he was and they still voted for him.
I don't get it. I don't understand it. I don't know why people would want to vote for that. Because high taxes do only one thing: They prevent you from become rich. They don't hurt the already rich. They prevent others from becoming rich.
So I don't understand the French people. God bless'em. We'll see how it plays out.
I believe in capitalism and the ability for somebody to become whatever they want to become, as long as they do it within the rule of law.
And that's that.
I do not believe in massive over the top government.
I do not believe in government in your face. I reading now that the state of Massachusetts does not any longer allow bake sales in schools because the food is bad. Forget the fact that they're raising funds for good things. No more cupcakes. That is small example of what I see happening. And hope that smarter heads prevail.
Because the greatness of this country is everybody wanting to be great and wanting to be wealthy and successful and do great things. And if you disincentivize that, great things don't happen as quickly and as plentifully.
And they can talk a good game as Obama does, but they do they exact opposite every time. 
LISTEN TO GARY LIVE ON WEEKDAYS
6-7 pm EST
Best of Investor's Edge
Saturdays 1-2 am EST
Gary Kaltbaum owns Kaltbaum Capital Management, LLC ("KCM"), an investment adviser registered with the U.S. Securities and Exchange Commission. The opinions expressed herein are those of Mr. Kaltbaum and may not reflect those of KCM. The information offered in this publication is general information that does not take into account the individual circumstances, financial situation or individual needs of an investor. The information herein has been obtained from sources believed to be reliable, but we cannot assure its accuracy or completeness. Neither the information nor any opinion expressed constitutes a solicitation for the purchase or sale of any security. Any reference to past performance is not to be implied or construed as a guarantee of future results.
http://garykaltbaum.com/wp-content/uploads/2015/10/1_Gary-K-on-the-Radio.jpg
411
720
aaronmat-admin
http://garykaltbaum.com/wp-content/uploads/2019/01/gary-k-logo7-01.png
aaronmat-admin
2012-05-07 18:21:21
2012-05-07 18:21:21
05/07/2012: GARY ON NATIONALLY SYNDICATED INVESTORS EDGE RADIO BROADCAST