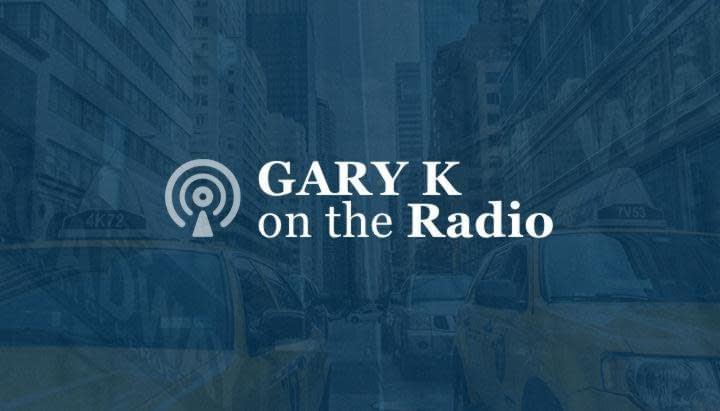 [email_link]
http://archives.warpradio.com/btr/InvestorsEdge/051818.mp3
JUST LETTING YOU KNOW
After the First 5 Minutes of the Facebook Open, I Started Tweeting the "Uh Oh" Moment
Just remember and don't forget that somebody warned you about how Wall Street works and how you need to be careful.
For the past several weeks I have told you that I had absolutely no clue about what happens when Facebook opens. There was only one thing that I did know: That the valuation they were bringing out at was an absolutely joke. It is based on greed and fees and the complete ignoring of the investment community.
Facebook came public today. It was a 38 dollar deal. They opened it at 42.5. It went down to 38. Rallied back up to 40.5. With about 5 or 6 minutes to go, it was at 38. And they were selling the 38 dollar stock off. And then somehow somebody bought 10 million shares at one time to get it at the close to 38.28.
Now, I must tell you that this is not surprising. Wall Street is a hype machine. And the hype machine went into overdrive recently. They overpromised and underdelivered again.
And why? Greed.
The more shares sold at IPO and the higher the price, the bigger the fees the investment banks get. Screw the investing public and the price that they have to pay. As I've told you on this show, I think the stock is probably worth 15 to 20 dollars on amount of shares they just brought public. Not 38.
A company should not be brought public with $100 billion market cap that does only does $3.5 billion in revenues…and doesn't make a product. But yet, that's what they did. And everybody that bought stock today lost money and the people who were told by the brokers to buy were also told they were going to make some big cheese today. If you didn't sell early, you haven't made a dime.
But you know who has made money? All the insiders. All the investment bankers. All the private equity companies that funded them. And I'm sure a lot of them were selling today, because here's what happens now:
All the people that expected a monstrous pop are now realizing "uggggh" and if that 38 dollar price is taken out on the downside, you going to see some serious selling and you're going to see it in the low 30s…from the beginning. And then we'll see what happens afterwards.
You know who owns the IPOs? A lot of retail investors that were sold but also a lot big people like the hedge funds and the like. And they're not going to sit on this.
So the bottom line is: I'm not surprised. As you know I don't watch financial TV but I turned it on today. Their face was going ashen as it was hitting back at 38 bucks. And all the people came on to talk about how surprised they were this.
Price counts. Valuation counts. And the market spoke today. But it spoke in other ways too.
You see, there have been companies that trade on the market that were able buy stock in the initial market before Facebook went public. I was look at this FirstHand Tech Value Fund (SVVC) because the psychos ran it up from 14 to 46 based on Facebook. The stock was now 7.5 to 19.24. It hit 46 just about 5 or 6 weeks ago.
I often talk about "picking your poison." Pick your poison carefully. The investment bankers did you wrong again. They've done it so many times. In 1999, they brought companies public that didn't have a dime in sales. And they brought them public because YOU THE PUBLIC bought it at any price…because you thought it would never end. Well life doesn't work out that way because if you don't have a business model and you have not sales and you have a $3 billion market cap, there's a lot of money to be lost. And all those stocks went to zero.
So some of these things like SVVC are heading back into the real world.
Also, what we're seeing now, because the "end all be all" Facebook didn't do what everybody thought it would…is that stocks like Yelp (YELP), which also was brought out at a ridiculous valuation, with $90 in revenues and loses good money and (even at the close today it had a $1.1 billion market cap) was down 2.63 to 18.64.
Zynga…I warned you. The stock was down 1.11 to 7.16 today and is down 29% from its IPO. And it still has a $5.2 billion market cap as of today.
And I mention a few others, but it doesn't really matter. I think you get the hint.
You can't fit a10 pound salami in a 5 pound bag ladies and gentlemen and that's what they tried to do. And I'm not surprised. I had no idea how it would open, but I saw the first 5 minutes and started Tweeting the "uh oh" moment. 
LISTEN TO GARY LIVE ON WEEKDAYS
6-7 pm EST
Best of Investor's Edge
Saturdays 1-2 am EST
Gary Kaltbaum owns Kaltbaum Capital Management, LLC ("KCM"), an investment adviser registered with the U.S. Securities and Exchange Commission. The opinions expressed herein are those of Mr. Kaltbaum and may not reflect those of KCM. The information offered in this publication is general information that does not take into account the individual circumstances, financial situation or individual needs of an investor. The information herein has been obtained from sources believed to be reliable, but we cannot assure its accuracy or completeness. Neither the information nor any opinion expressed constitutes a solicitation for the purchase or sale of any security. Any reference to past performance is not to be implied or construed as a guarantee of future results.
http://garykaltbaum.com/wp-content/uploads/2015/10/1_Gary-K-on-the-Radio.jpg
411
720
aaronmat-admin
http://garykaltbaum.com/wp-content/uploads/2015/12/gary-k-logo7-390px.png
aaronmat-admin
2012-05-18 18:15:41
2012-05-18 18:15:41
05/18/2012: GARY ON NATIONALLY SYNDICATED INVESTORS EDGE RADIO BROADCAST