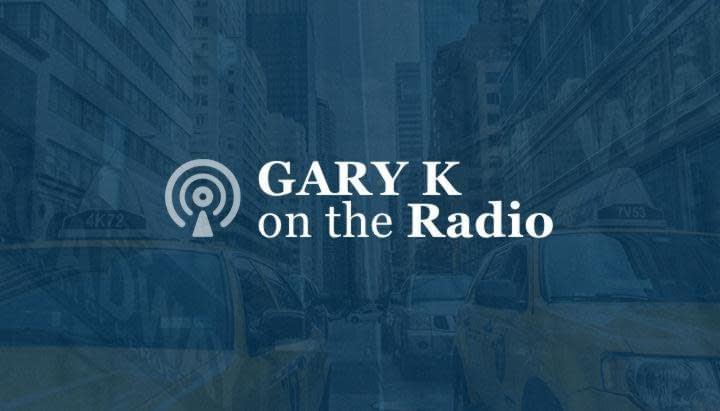 [email_link]
http://archives.warpradio.com/btr/InvestorsEdge/050418.mp3
JUST LETTING YOU KNOW
The Market is getting into big, big trouble here. I am doing this report during the final hour of the market on Friday because I'm doing the major Boys & Girls Club of Central Florida Fundraiser this afternoon.
Here's what I am seeing:
We had a Follow-Through Day last Wednesday. It looked okay. I bought a couple of things and as I told you, anything that breaks the 50-day moving average…I'll be gone. That happened to my two names today.

Since then we've had nothing but stalling days. Markets going up nicely and then finishing at the low of the day on volume.

We've had distribution days.

And today…if nothing changes by the time market closes – a real nasty day.
It would be amazing once again if we went into some pretty good intermediate correction here. It's May again! There's this old adage, "Sell in May and Go Away." I really haven't gone back many years to see how true it is.
All I know is that the past two years before this year: We topped in April/May and we bottomed in October. So I'm almost thinking here, I'm going to just sell everything here and go to sleep and come back in September and see how things are changing…but nah…you can't do that.
Now, everybody's talking about the reasons why. I can sit here and talk to you about the past few months…where every day there was a reason why the market should be crashing. But the market kept going up.
So "reasons" to me are not the biggest thing, but since you want to know:
First off, the economic numbers are not stalwart. They kind of blah.

The unemployment numbers are a farce.

Europe is in a recession in case you don't know.

China's been slowing down.

Etc.
Today, the employment numbers came out. We only had 120,000 jobs created. But they're trying to tell us that the unemployment rate went from 8.2% to 8.1%. Okay. Somehow, in this "better jobs" environment as they're telling us — 522,000 people left the workforce. Yeah, right.
So that leads me to something else. I got a message today when I got into the office from Steve I. I get messages from him from time to time. He thinks I'm nuts. He's a nice guy and he's a smart guy. It's been my contention that the numbers have been fudged on the employment figures and he doesn't believe it. I think said that I'm making it up. When you have a chance, look at these charts and you will see how people have supposedly left the workforce.
Now, for starters, it started down back in the years 2000-2001, when more and more people had left the workforce for whatever reason. Now go and look at 2008 until today. Go look at the past year and half when supposedly things are getting better. It is my contention they're full of it. They're arbitrarily making up numbers to make the unemployment rate go lower. And I don't know if people today go fed up at the B.S. It does not matter to me.
I deal in reality. I would like to see the list that our government came out with where 522,000 left the work force. Give me the list. Let me call those people. Because to explain it, if the employment picture is getting better, more people are entering the workforce because they are more confident of things. So I ain't buying it.
You put back a quarter of the people who supposedly left the workforce in the past three years, and I think we're probably at 8.8% unemployment.

You put back about half the people…I think about 9.6%.
So I don't know if the market reacted to this or not. All I know is that the market's been distributed over the past few days and they are coming hard at it today in a pretty big way. 
LISTEN TO GARY LIVE ON WEEKDAYS
6-7 pm EST
Best of Investor's Edge
Saturdays 1-2 am EST
Gary Kaltbaum owns Kaltbaum Capital Management, LLC ("KCM"), an investment adviser registered with the U.S. Securities and Exchange Commission. The opinions expressed herein are those of Mr. Kaltbaum and may not reflect those of KCM. The information offered in this publication is general information that does not take into account the individual circumstances, financial situation or individual needs of an investor. The information herein has been obtained from sources believed to be reliable, but we cannot assure its accuracy or completeness. Neither the information nor any opinion expressed constitutes a solicitation for the purchase or sale of any security. Any reference to past performance is not to be implied or construed as a guarantee of future results.
Podcast: Play in new window | Download
http://garykaltbaum.com/wp-content/uploads/2015/10/1_Gary-K-on-the-Radio.jpg
411
720
aaronmat-admin
http://garykaltbaum.com/wp-content/uploads/2015/12/gary-k-logo7-390px.png
aaronmat-admin
2012-05-04 18:30:43
2012-05-04 18:30:43
05/04/2012: GARY ON NATIONALLY SYNDICATED INVESTORS EDGE RADIO BROADCAST