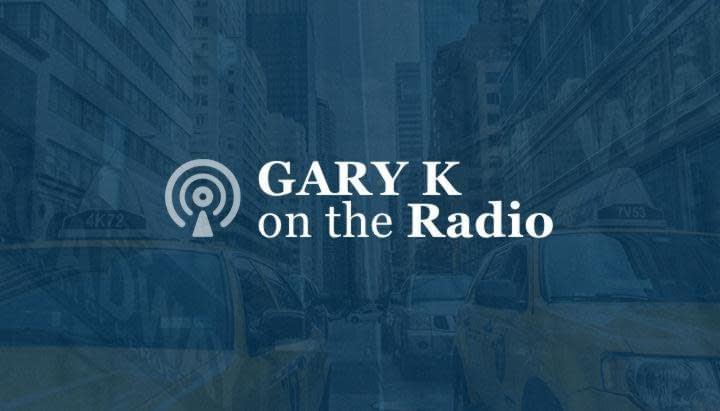 [email_link]
http://archives.warpradio.com/btr/InvestorsEdge/052118.mp3
JUST LETTING YOU KNOW
FADEbook
The stock closed down today 4.20 to 34.03. This was a 38 dollar IPO. Now, as you know before this very noisy and overhyped IPO came out, I simply said  the opposite of what everybody else was telling you. And believe me, I know what the brokers were saying. I knew what I a lot of people were saying.
I simply told you: "Pick your poison. Know what you're getting into. Understand that valuation ultimately counts and that I had no idea what they would open this up at. But you know what I thought of valuations. And that fact of the matter is, if I was bringing this company public, I would have brought it out at 25% to 50% lower than the price they brought it out at, as well as shares put out there to the public.
It has turned into a fiasco. Not really in price. From IPO 38 to 34, it's down about 12%.
But it's the people who, at the open paid 42 to 45. For me it's the same issue continued.
Take a moment to read this article on Facebook that I put out today.
Sometimes I say things that some people get offended by. But the fact of the matter is that there is a certain area of Wall Street that just plain old sucks. They put fees ahead of the investing public and in this case, that's exactly what they did. There's no doubt in my mind that they were trying to create another bubble in which they hoped this one was going to pop so that they could bring other things public that don't even have the fundamentals that Facebook has.
And we saw it in the late 90s.
Do you realize that in the late 90s, because you enabled them, they brought out companies public like Webvan? They delivered food locally. And they called it an Internet company because you ordered you food over the Internet.
You may remember they brought a company public called Buy.com. You know what they did? You buy stuff from them on web, like Amazon. But their motto was to lose money on purpose and then make it on advertising. Now that's one heck of a business model.
I could continue. But you pretty much get my point. And I believe my job, first and foremost, is to protect you from the ills of what goes on around you.
Day 1 of an Attempted Rally
It was a strong up day pricewise in the market and it was long overdue. I have been telling you it was overdue. It could have happened anytime recently. It just decided to happen today.
Coming into this week, the markets have been stretched and extended and it was oversold to the downside. I told you that last week. I told you last week that, any day we could get a bounce and it could be a big bounce. The fact is you don't know where you're going to get one. You just know that eventually you will.
What does this mean? Simple. It's Day 1 of an attempted rally and now we're looking for a Follow-Through Day (FTD) starting with Thursday. That would be the fourth day off of today. We'll look for a high volume day and a big day off the Nasdaq or S&P that potentially turns the market. Just because you get a FTD does not mean it's doing to work. Every bull phase the market has had started with one. Not every FTD led to a bull phase.
Do I have any type of educated guess? Not really. But, if I had the market to do my bidding, I'd like to see some backing and filling here and then a FTD.
We'll see.
There really is a clear loss of Leadership. So many stocks and sectors have broken down. I think we're going to need some repairing, which is usually comes in the form of time and price, before we can potentially move up in earnest.
Just remember, we're heading into a holiday weekend and into the end of the month on massive oversold conditions both on price and in sentiment.
And while sentiment is a secondary indicator, some of the things I follow have gone down to massive extremes on a sentiment basis.
LISTEN TO GARY LIVE ON WEEKDAYS
6-7 pm EST
Best of Investor's Edge
Saturdays 1-2 am EST
Gary Kaltbaum owns Kaltbaum Capital Management, LLC ("KCM"), an investment adviser registered with the U.S. Securities and Exchange Commission. The opinions expressed herein are those of Mr. Kaltbaum and may not reflect those of KCM. The information offered in this publication is general information that does not take into account the individual circumstances, financial situation or individual needs of an investor. The information herein has been obtained from sources believed to be reliable, but we cannot assure its accuracy or completeness. Neither the information nor any opinion expressed constitutes a solicitation for the purchase or sale of any security. Any reference to past performance is not to be implied or construed as a guarantee of future results.
Podcast: Play in new window | Download
http://garykaltbaum.com/wp-content/uploads/2015/10/1_Gary-K-on-the-Radio.jpg
411
720
aaronmat-admin
http://garykaltbaum.com/wp-content/uploads/2015/12/gary-k-logo7-390px.png
aaronmat-admin
2012-05-21 18:44:17
2012-05-21 18:44:17
05/21/2012: GARY ON NATIONALLY SYNDICATED INVESTORS EDGE RADIO BROADCAST