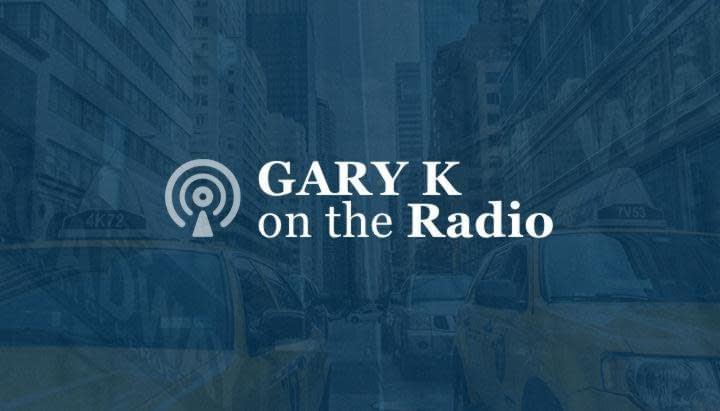 [email_link]
http://archives.warpradio.com/btr/InvestorsEdge/052318.mp3
JUST LETTING YOU KNOW
Greed
Facebook was up a dollar today at 32 bucks. The IPO was 38. Some people owned the stock at 45 and I'm hearing that some people don't even have their confirmations.
There was another shareholder lawsuit against Facebook and lead underwriter Morgan Stanley. There will be a lot more. A lot of people are P.O.'d. And I keep hearing blame this, blame that. But if the stock was up nobody would be whining right now.
Facebook said the lawsuit is without merit and they didn't do anything wrong. The lawsuit is about…supposedly analysts had a weakened growth forecast and they concealed it.
I got news for you. I could be a witness in this case. They didn't conceal it. It was out in the public. On my radio show, I told you that an analyst came out and lowered their growth forecast before Facebook came public. It was out in the public domain. These are ambulance chasing lawyers trying to make some bucks.
Now, the question is: Did they give the info to people first or second or third, things like that. To me this is just a case of greed, of the CFO as well as the underwriters, getting together and raising the offering, I think by 25% both in shares and price – and they screwed up.
Greed.
Let me tell you who I feel bad for. I feel terrible for brokers on Wall Street who were selling this to their clients, because I'm sure they were told this was going to be strong deal. And a defended deal. And a hot deal. I'm sure they told clients.
I'm finding out that a broker or somebody put in for 10,000 shares and they expected to only get 3,000. So they were told to order as many shares as they could. Well, they got as much as they could. That's not good news.
Within initial public offerings, you can never get enough of the great ones, and you can always get too much of the crappy ones. Everybody got more than they expected.
Good Day Today, No Complaints
I received a lot of emails today.
Q: Gary, you said $15 on Facebook. And it's up today in a down market. You're going to be wrong.
A: I emailed him back and I said, "Dude, it's just one day. Number 2, I never said Facebook's going to 15. I said if I had put a value on Facebook, I'd say 15. I have no idea where the stocks going to go. I told you I had no idea how the IPO would open.
Q: Man, the market was down big today and finished up. And there was strength in growth. Is that the bottom?
A: I don't know. The market was definitively defended today, that's it. And defended pretty well. In order for the market to go higher, we need to see a Follow-Through Day (FTD) starting tomorrow. And if we can get one, we can starting talking. If we don't, there's not much to do.
All this talk just on the basis of one day.
Careful kids.
Strict rules and discipline will win the day.
Otherwise you're going to be in trouble.
Just take you time. Relax.
I'm worried already about the anxiousness. I don't want to see people anxious. I don't want to see the masses anxious. That is bearish.
But overall, let me say – good day today. No complaints. 
LISTEN TO GARY LIVE ON WEEKDAYS
6-7 pm EST
Best of Investor's Edge
Saturdays 1-2 am EST
Gary Kaltbaum owns Kaltbaum Capital Management, LLC ("KCM"), an investment adviser registered with the U.S. Securities and Exchange Commission. The opinions expressed herein are those of Mr. Kaltbaum and may not reflect those of KCM. The information offered in this publication is general information that does not take into account the individual circumstances, financial situation or individual needs of an investor. The information herein has been obtained from sources believed to be reliable, but we cannot assure its accuracy or completeness. Neither the information nor any opinion expressed constitutes a solicitation for the purchase or sale of any security. Any reference to past performance is not to be implied or construed as a guarantee of future results.
Podcast: Play in new window | Download
http://garykaltbaum.com/wp-content/uploads/2015/10/1_Gary-K-on-the-Radio.jpg
411
720
aaronmat-admin
http://garykaltbaum.com/wp-content/uploads/2015/12/gary-k-logo7-390px.png
aaronmat-admin
2012-05-23 18:46:41
2012-05-23 18:46:41
05/23/2012: GARY ON NATIONALLY SYNDICATED INVESTORS EDGE RADIO BROADCAST