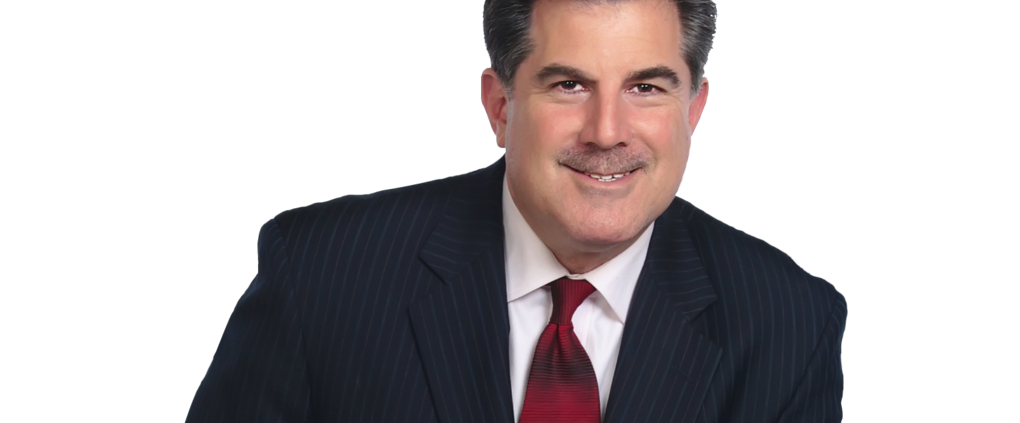 [email_link]
http://archives.warpradio.com/btr/InvestorsEdge/122318.mp3
JUST LETTING YOU KNOW…
For a couple weeks, while the markets were still suffering, I kept asking the question, "When are they going to come in and paint the tape?"
In classic fashion, CLASSIC…Wall Street has taken a down year and now the S&P's up, 2 tenths of a percent for the year.
Wall Street, in which the Financials were breaking down again on Monday – ripped the market back up in the four days leading into Christmas. Light volume, except for Tuesday.
As I've said before, these "Big Boys" get paid their fees at the end of the month, at the end of the year and, many by end of the quarter. And in bull or bear markets, somehow, some way, the market rallies into those time frames.
And I must tell you, I was quite worried about whether we would get a rally this time. As we came into Monday, the market was acting awful. The worse areas of the market were breaking down badly…BankAmerica breaking down below 5 bucks, as I told you a very important place.
What happens? We gap up 260 points on Tuesday and we don't look back the rest of the week. Flatish on Wednesday. Another good day yesterday. And out of the gate again today…and, course in the final 5 minutes…had to throw in the big kazoo at 4:00p to get it even better into the upside.
Now how does this occur? Are all these people that manage all this big money, in the same room or on a squawk box? No.
They just know. And when there's very light volume, they stop selling. That's what goes on. So any little bit of buying is going to produce higher bids. And then it tends to feed on itself.
Now a warning: Very often in bearish markets, when they rally'em into the end of the year – come January they come smoke'em them.  That means they get hit. I make no predictions.
For all I know, we keep going up (you know the market had a follow-through day on Tuesday). Leadership starts to emerge and we get going. After all, a lot value stocks, a lot of defensive stocks are acting well…utilities, drugs, foods, beverages, tobacco – I'm not sure that's the greatest sign. But for me the proof will be after the holidays.
All anybody needs to know is this. I'll give you an example. Oil stocks are very weak except for Chevron and Exxon. Chevron and Exxon are in the Dow. Agenda? You tell me. And I could go on and on.
It's just a phenomenon, that if I ran the SEC, I wouldn't let happen. But there's so much on their plate from so many crooks…not much you can do.
Just be wary of the New Year.
For the year, the S&P's now up. Not much. The Nasdaq, the Russell, the NYSE…still down. The Semiconductors down big. Foreign markets down big.
And this remains, for me since 1994 the toughest market on record. I'm not talking about returns. I'm not talking about bear markets. 
I'm talking in gap up 4%, gap down 4%, gap up 5% gap down 5%, go up 11% in 5 days, go down 12% the next four days, go up 9% the next 5 days, go down 10% the next 3 days. News out of Europe, news not out of years.
This week, we got a European TARP. 500 banks got access to 600 billion EURO or something like that at 1%. Now, of course, this is printed money. They're getting it from the European Central Bank and they don't have any money. It is what it is.
Markets love debt and leverage in the short run. Don't ask me why.
Let's see where it goes.
I'll be looking at the patterns over the 3-day weekend. I already know what I'm finding. And again, I repeat. Let's hope this turns into something.
SPECIAL NOTE: Be sure to register now for my next live Webinar on Saturday January 21, 2012. I will talk about the important implications of early-January's market action…and much more.  Click here for more information. 
6-7 pm EST
Best of Investor's Edge
Saturdays 1-2 am EST
Gary Kaltbaum owns Kaltbaum Capital Management, LLC ("KCM"), an investment adviser registered with the U.S. Securities and Exchange Commission. The opinions expressed herein are those of Mr. Kaltbaum and may not reflect those of KCM. The information offered in this publication is general information that does not take into account the individual circumstances, financial situation or individual needs of an investor. The information herein has been obtained from sources believed to be reliable, but we cannot assure its accuracy or completeness. Neither the information nor any opinion expressed constitutes a solicitation for the purchase or sale of any security. Any reference to past performance is not to be implied or construed as a guarantee of future results.
http://garykaltbaum.com/wp-content/uploads/2015/11/GaryK-RedTie-Head-Shot01.png
630
1020
aaronmat-admin
http://garykaltbaum.com/wp-content/uploads/2019/01/gary-k-logo7-01.png
aaronmat-admin
2011-12-23 21:47:56
2011-12-23 21:47:56
12/23/2011: GARY ON NATIONALLY SYNDICATED INVESTORS EDGE RADIO BROADCAST