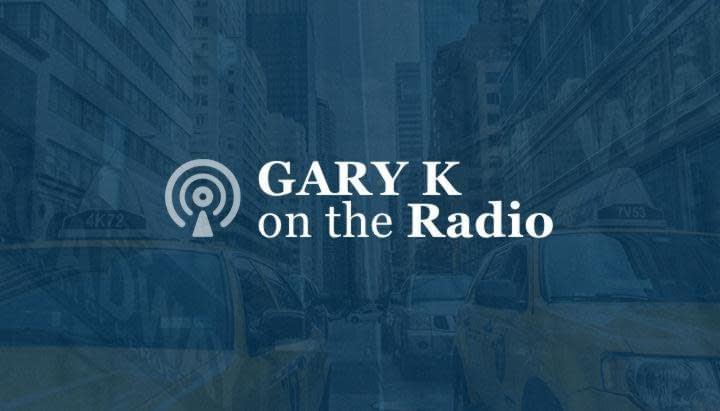 [email_link]
http://archives.warpradio.com/btr/InvestorsEdge/123018.mp3
JUST LETTING YOU KNOW…
The year stunk. For somebody looking for great, great, great growth stocks, the year stunk. The great news though, as I have always told you, out of these markets come BIG, GIGANTIC, MONOLITHIC WINNERS. So stay tuned.
You cannot hide success and greatness in the markets, ladies and gentlemen. They all have the same characteristics. They hold up best in the worst markets. They pop up first when the market turns. They have strong earnings. They have strong revenue growth. There are lines around the corner for their products. They are expanding. And life is good.
Conversely, you have your Yahoos, Research in Motions and Netflixes. And Eastman Kodaks and Kmart-Sears.
We invest in greatness here. Not crap.
I've been telling you for weeks and weeks and weeks that typically we get end of the year window dressing. Just a few days ago when we popped up with that 300 point gap…a few more to the upside…so we got that end of the year pop.
The S&P finished flat. The Dow was up a few percent, It was all IBM. Take out IBM and you're flat. Nasdaq was down 2 percent. The Russell 2000, the New York Stock Exchange, a few more percent than that. Asia was down between 17 and 23 percent.
Europe…a lot of countries there were down between 12 and 35%. Rough year.
To repeat:
Commodities: Bearish, very weak.

Financials: Bearish, but off the lows with a chance for another leg up.

Silver: Bear Market

Gold: I believe Gold has entered a bear market. I told you that if Gold broke the 150-day moving average, expect some harsh selling – it occurred. Yesterday, I told you it was sold out near term. It was up nicely today, but it was only finished up 1%. I told you though; any short-term rally is sellable right now.
In this type of market, my daily routine is:
I'm just ferreting out relative strength of growth names, ignoring  most everything else. Why? Because I'm just sitting waiting to get big volume conviction type moves out of range, with many others following suit to tell me it's for real. I have done very little recently because none of that's occurring. And anything that did move out of range was on no volume and absolutely no conviction. And with the plethora of other evidence that this is not a bull market (like some suggest), I am fine and dandy to sit back and relax.
Again, I think I will know more in January.

Again, I have no idea what January brings.

Again, I'm worried about January.

Again, I'll let the market decide for itself.
SPECIAL NOTE: Be sure to register now for my next live Webinar on Saturday January 21, 2012. I will talk about the important implications of early-January's market action…and much more.  Click here for more information. 
6-7 pm EST
Best of Investor's Edge
Saturdays 1-2 am EST
Gary Kaltbaum owns Kaltbaum Capital Management, LLC ("KCM"), an investment adviser registered with the U.S. Securities and Exchange Commission. The opinions expressed herein are those of Mr. Kaltbaum and may not reflect those of KCM. The information offered in this publication is general information that does not take into account the individual circumstances, financial situation or individual needs of an investor. The information herein has been obtained from sources believed to be reliable, but we cannot assure its accuracy or completeness. Neither the information nor any opinion expressed constitutes a solicitation for the purchase or sale of any security. Any reference to past performance is not to be implied or construed as a guarantee of future results.
http://garykaltbaum.com/wp-content/uploads/2015/10/1_Gary-K-on-the-Radio.jpg
411
720
aaronmat-admin
http://garykaltbaum.com/wp-content/uploads/2019/01/gary-k-logo7-01.png
aaronmat-admin
2011-12-30 21:58:55
2011-12-30 21:58:55
12/30/2011: GARY ON NATIONALLY SYNDICATED INVESTORS EDGE RADIO BROADCAST